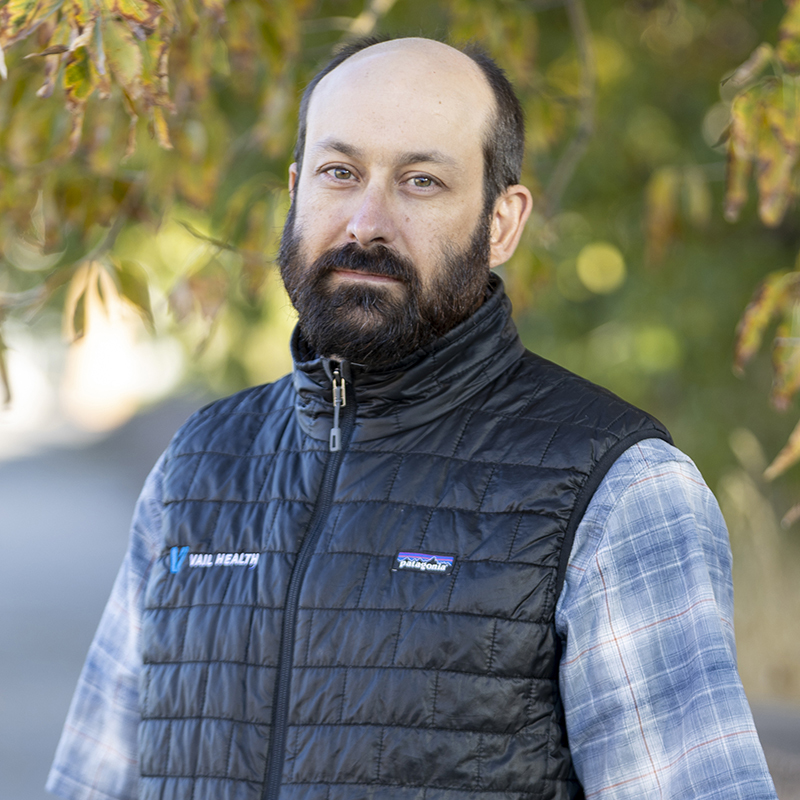 Education
| | |
| --- | --- |
| School: | Undergrad: Colorado State University, Colorado Mountain College in Edwards; Medical Education: George Washington University |
| Fellowship: | Academy of Wilderness Medicine |
| Board Certification: | National Commission on Certification for Physician Assistants |
Biography
Pepper was born and raised in the Vail Valley. After attending CSU where he studied cultural anthropology and international eco-tourism, he spent a number of years working locally and internationally as a whitewater rafting guide and running a freelance photography business.

Pepper was Clinical Assistant at CMM before entering PA school at The George Washington University. He began practice with the Mayo Clinic Health System in Southern Minnesota with responsibilities in General/Trauma, ENT, OB/gyn, Urologic Surgery before exploring his passion for Emergency Medicine as a solo provider in one of Mayo's Critical Access Emergency Departments. After 6 years in Minnesota, Pepper returned to the Valley to work with Vail Health and CMM in the Urgent Care Clinics and (formerly) as the APP Program Coordinator.

Pepper Etters is a Fellow of the Academy of Wilderness Medicine (FAWM) and practicing Emergency Medicine Physician Assistant with Mayo Clinic Health System. In addition to WFA and BWLS(WFR), he teaches Advanced Wilderness Life Support to medical professionals.

Having grown up in the mountains of Colorado, he has long had an affinity for wilderness pursuits. Prior to his medical carrier, he worked in many outdoor fields including guiding rock/ice climbing, backcountry skiing and fly fishing. Most significantly, he worked for 8 years as a class V whitewater rafting guide, a profession which took him not only across the United States, but around the world guiding and safety kayaking in India and Chile and paddling in Costa Rica, Ecuador, Peru, Argentina and Nepal. On one of his multiple trips to India, he had the privilege of guiding a first commercial descent of the Tons River.

Some of his non-whitewater expeditionary experiences include organizing a self-contained donkey supported trek across Bolivia's Altiplano, and ascending peaks in the Andes and Himalayas. He also organized and directed a medical trek which established the first clinic in the remote Rowling Valley of Nepal. Other travels have taken Pepper to South East Asia, Eastern Europe and East Asia.

Pepper enjoys spending time with his family outdoors, and especially on the rivers.