Colorado Mountain Medical - Dillon
Scheduling: (970) 926-6340
If you would like to speak with your provider, please visit their profile and contact them directly.
Hours: Urgent Care
Monday – Friday: 8:00 AM – 6:00 PM
Saturday: 8:00 AM – 5:00 PM
Sunday: 10:00 AM – 4:00 PM
Holidays: Closed

Family Medicine & Pediatrics
Monday-Friday 8:00am - 5:00pm

OPEN YEAR ROUND: Colorado Mountain Medical at the Dillon Health Center
The
Dillon Health Center
brings Colorado Mountain Medical (CMM) healthcare services to another convenient Summit County location. After opening on November 16, 2021, the Dillon Health Center features the following services:
Staying in the Frisco location:
Behavioral health
Internal medicine
Patient Resources & Information
With the new urgent care, family medicine and pediatric services available in Dillon, it is important that patients understand when they should go to primary care, urgent care or an emergency department. Patients also need to understand their insurance options, in/out-networks for their existing insurance and billing. For more information, please click the following links to learn more:
We're Hiring!
Our employees feel empowered to make a difference and inspire others to live their best, healthy lives. We are looking for compassionate professionals in a variety of healthcare roles. The Colorado Mountain Medical team is hiring for multiple clinical and non-clinical positions. If you are currently, or are interested in, living and working in Eagle or Summit County, please
visit our careers page
and apply today!
Our Location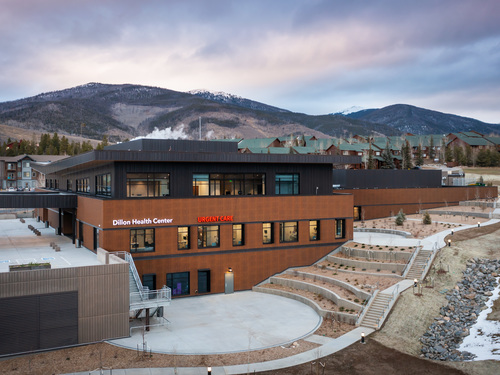 Medical Services Available in Colorado Mountain Medical - Dillon
Family Medicine
Pediatrics