Healthy and tasty lunch and snack ideas for kids... and adults!
Annegret Kessler, RDN, CDCES
September 08, 2021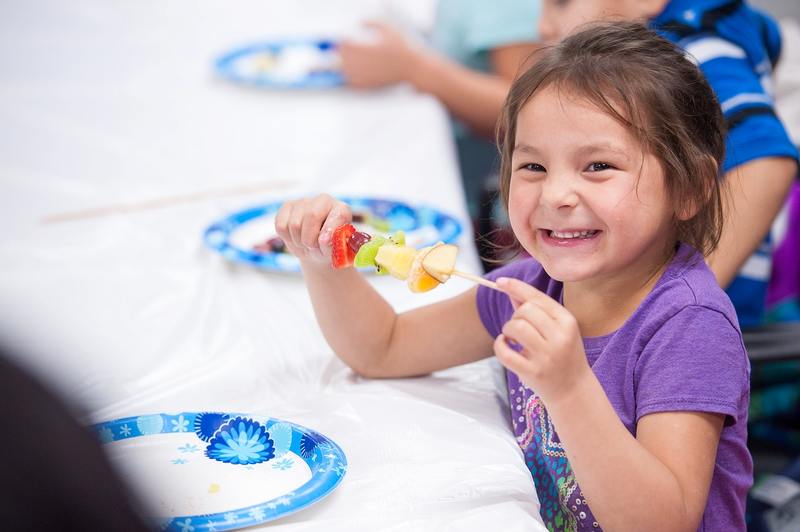 How do you get your children to eat healthy? Make it fun by involving them in the process! Not only do you get to build memories by spending quality time with them, but they learn how to be creative with delicious results. Teach the family how to make their meals and snacks tastefully. They will learn how eating healthy can be beneficial and enjoyable. Build from the basics with Colorado Mountain Medical's Dietician Annegret Kessler.

Build It from The Basics
Protein: Unprocessed lunch meats, left over cold chicken breast, low fat cottage cheese, string cheese, high protein bar, all-natural peanut butter, hardboiled egg, beans (black, garbanzo, etc.)
Starch: Whole wheat bread, whole grain crackers like Triscuits, fig bars, cinnamon graham crackers, vanilla wafers, 100% corn tortilla chips, 6 inch corn/flour tortilla, mini oatmeal raisin cookie
Fruit: Whole fresh seasonal fruit, Low sugar applesauce or fruit cup, 100% dried fruit
Vegetable: baby carrots, cherry tomatoes, salsa, low sodium vegetable soup, small "shaker" salad in a cup
Dairy: shelf stable soy, almond or 2% milk, Yogurt, pudding cup
Healthy Fats: avocado, nuts and seeds, olives
Lunches
Fruit and cheese cube kabobs with a yogurt side dip
Turkey/avocado sandwich on whole wheat bread, baby carrots, mini oatmeal raisin cookie
Peanut butter sandwich with low sugar jam, 2% milk, fresh seasonal fruit
Chef Salad, low fat ranch dressing, Triscuits, pudding cup
Vegetable soup, sliced or string cheese, whole wheat crackers, fresh fruit of choice
Turkey, avocado, lettuce wrap, tortilla chips with salsa, mandarin oranges
Snacks:
Make homemade trail mix with your kids!
Trail mix with apple slices
String cheese with dried mangoes
Kind Bar, Mini Kid's Cliff Bar, Bobo's Oat bars, Rx bars, Larabar minis, Skout bars for kids, other all natural granola bars
Cinnamon graham crackers with applesauce or fruit cup
Tortilla chips with hummus dip or black bean dip
Berry and banana smoothies with yogurt
Natural popcorn without additives
Introduce a variety of foods with no pressure for having to consume all the foods. Try again at a much later date. Lay a foundation of healthy meals with some sweets in moderation during grade school years so that kids can make informed decisions and know the difference during early and late adolescent years. Set the example!
Annegret Kessler is Colorado Mountain Medical's Registered Dietitian, Certified Diabetes Care and Education Specialist.